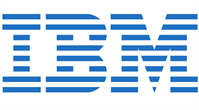 IBM is a globally integrated enterprise operating in over 170 countries. In addition to being the world's largest IT and consulting services company, IBM is a global business and technology leader, innovating in research and development to shape the future of society at large. IBM's prized research, development and technical talent around the world partner with governments, corporations, thinkers and doers on ground breaking real world problems to help make the world work better and build a smarter planet.
Working together with Supermicro and IBM, Boston bring to market IBM's Spectrum Accelerate as a turnkey appliance.
The Supermicro Hyperconverged appliance is the only hyperconverged solution in the market today powered by IBM Spectrum Accelerate. Based on proven IBM XIV® technology and the Supermicro industry leading Super Storage Server, the Supermicro Hyperconverged appliance with IBM Spectrum Accelerate delivers combined compute, storage and networking with predictable, consistent block storage performance, management and a rich feature set that includes remote mirroring and granular multi-tenancy.
The appliance has been jointly designed by IBM and Supermicro and is delivered as a pre-configured, pre-loaded and pre-tested solution that is ready to be integrated into your network and customized for your enterprise class workloads in minutes providing customers an on-premises hyperconverged solution that integrates with IBM XIV and Spectrum Accelerate on open industry leading Supermicro infrastructure.