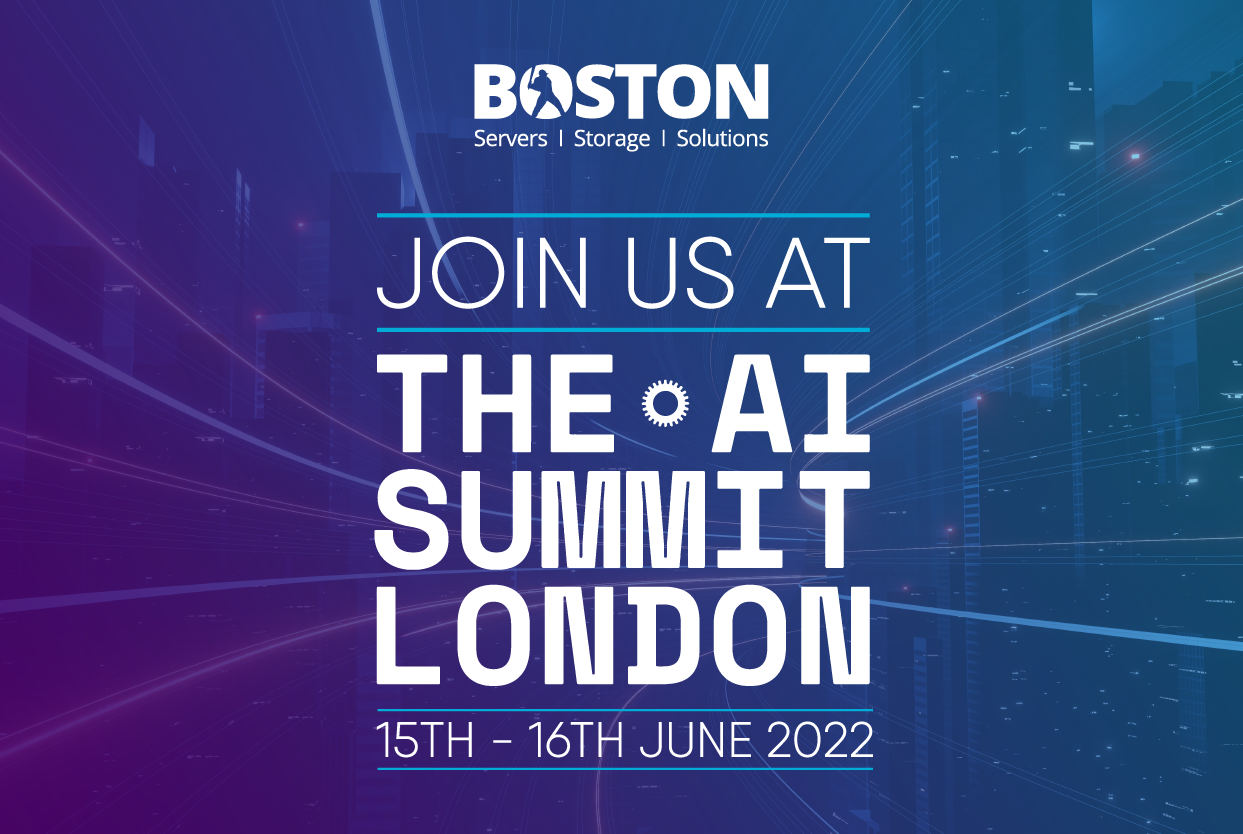 London Tech Week's Main Event: the AI SUMMIT
London's Tobacco Dock is the place to be for anyone interested in AI, it's implementation, and it's future. Convetions that focus on AI research and academia have been in the forefront until 2015, when AI Business launched the AI Summit to delve into the practical application of artificial intelligence at an enterprise level.
We are brimming with excitement as we will be attending as silver sponsors and exhibitors, and we cannot wait to show you the latest and greatest of what Intel Habana and Supermicro has been working on over the past year.
We Are AI - Applied Intelligently
Boston Limited has extensive expertise in AI and has been guiding businesses through implementation for decades.
Pay us a visit at Booth 221 to discuss, demo and learn all about the best solutions for your workloads.
It's your opportunity to see how our market-leading partners – Intel Habana and Supermicro are #TransformingTheFuture, what they're working on right now, and how they could benefit and grow your business.
AI Summit-Only Opportunities
Get first-hand experience with and view demos of emerging technologies and their implementation - for those who are unable to attend: keep an eye out for emails and our social media as we will diligently keep you up to date with the latest information from the AI Summit.
Join us at our Booth 221 and take part in our give-away for attendees over the two days of the event.

Event Details