XDF 2019 - Connect with Experts. Accelerate Innovation.
We are looking forward to XDF 2019 where we will be partnering with Supermicro, Xilinx and V-Nova, there is lots going on at the event including...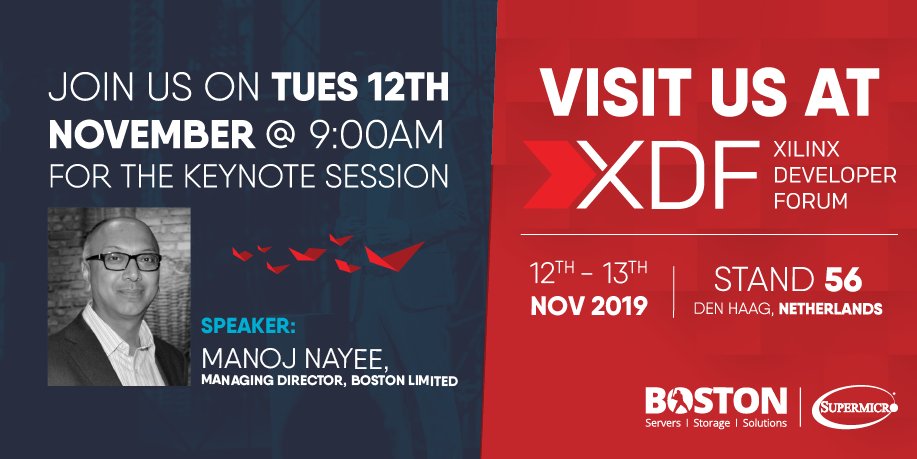 XDF Keynote Presentation
Boston Managing Director, Manoj Nayeewill join Xilinx, Supermicro and more on stage from 9.00am CET during the keynote to make an exciting announcement - set a reminder below if you will be attending, if you can't make it you can follow the latest announcements here on the Boston website and across our social media.
Click here to set yourself a reminder
About The Event
At XDF 2019 you'll connect with Xilinx experts, partners, and industry thought leaders to gain the insights and inspiration needed to tackle your next project. Knowledge acquired at XDF will help you bring your innovations to market faster, adapt to the rapidly changing world, and keep you at the forefront of your industry. Whether you are developing software applications, creating accelerated or embedded software systems, or designing at the hardware level, you will leave XDF 2019 empowered to solve the challenges of tomorrow.
Get in touch below if you would like to meet us on the stand and discuss your requirements
Event Details