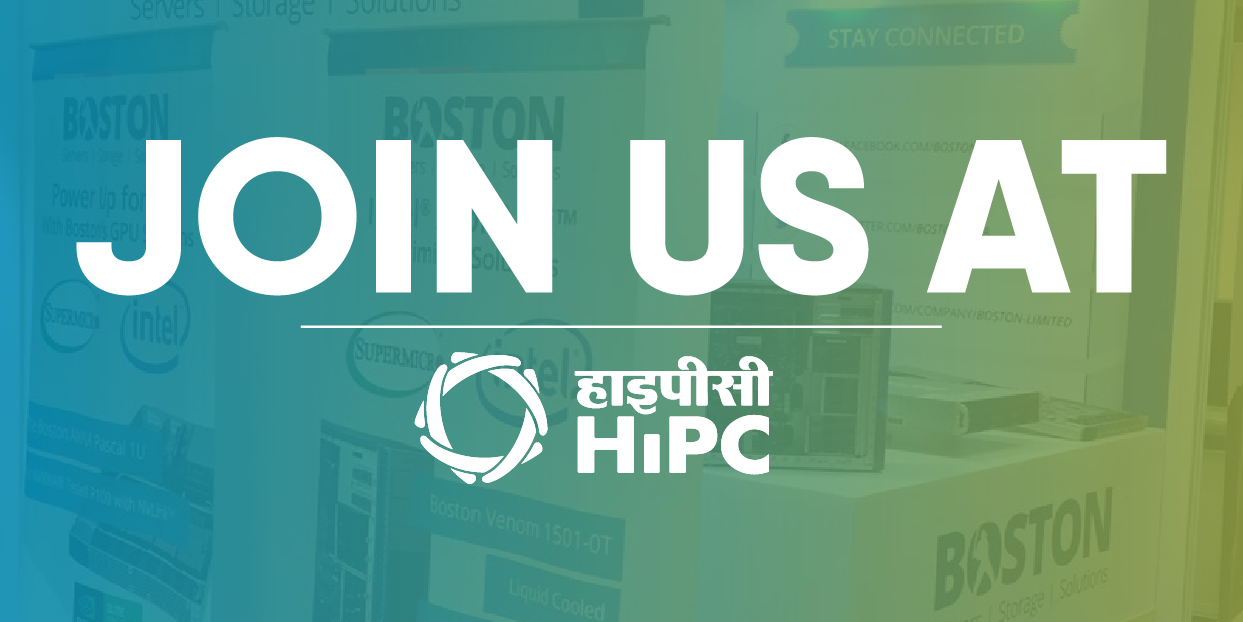 The 26th IEEE International Conference on High-Performance Computing, Data and Analytics (HiPC 2019), to be held in Hyderabad, India, from December 17th - December 20th, will serve as a forum for presenting current work by researchers from around the world and highlight activities in Asia, in the area of high-performance computing.
Boston is pleased to be a gold sponsor for HiPC 2019! Discover our latest solutions and training courses for the HPC market in India.
Speaking Sessions at HiPC
Our Global Lead for AI Solutions, Laxmi Nageswari, will be speaking at HiPC on the 18th of December on the Challenges for AI at Scale!
Click here to set yourself a reminder
On The Stand
The release of the AMD EPYC™ 2nd generation processors heavily disrupted the HPC industry with its 7nm technology and the first to market x86 processor. The Supermicro A+ server on our booth is a great tool for Virtualisation and Cloud Computing environments with great flexible networking options.
We will be displaying this powerful hybrid cloud appliance combines computational performance, scalable storage and advanced networking to provide you with the most versatile cloud solution available. From HPC to Big Data, AI to Deep Learning, you can create a bespoke solution to maximise output for your workload.
Learn more about the software inside vScaler.
Event Details