Posted on 20 January, 2021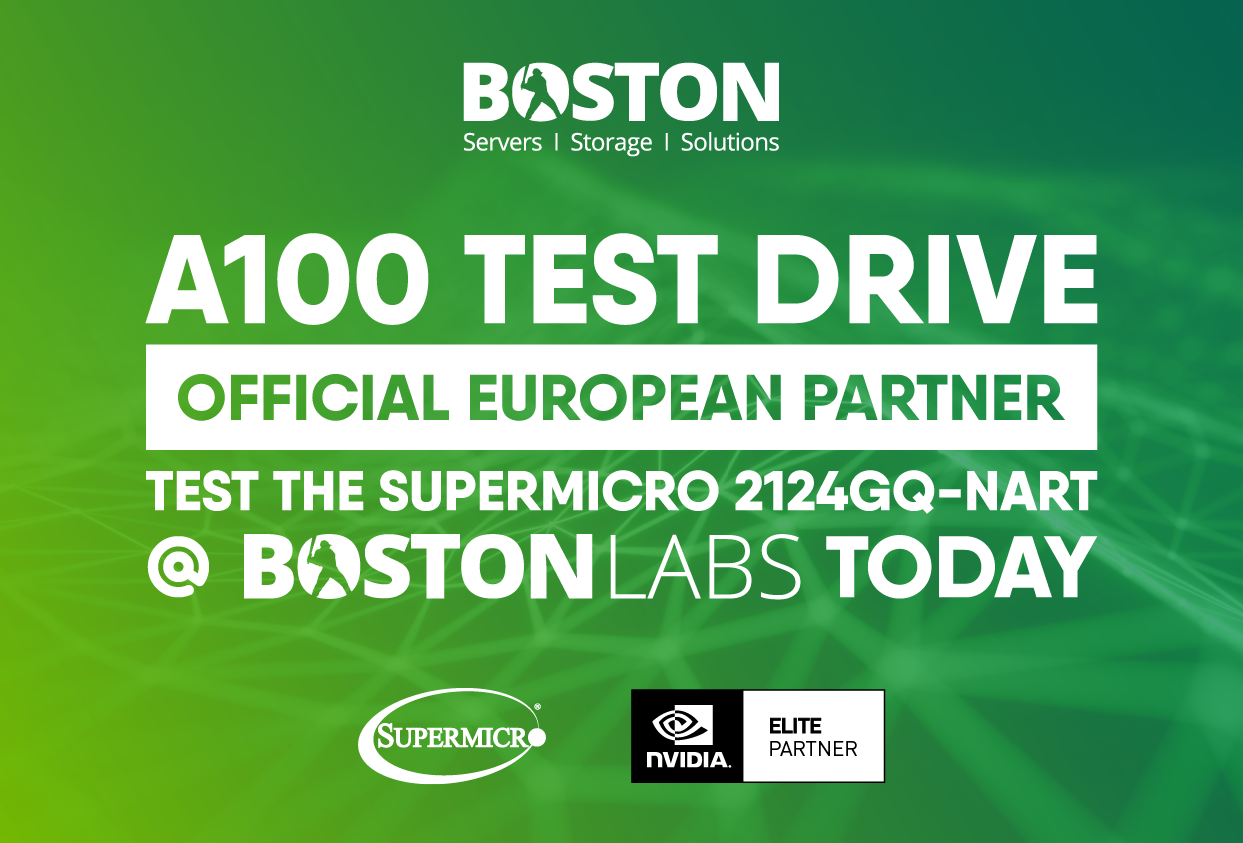 Boston Limited are pleased to be the only European partner to participate in the A100 test drive!
For the most demanding AI workloads, Supermicro built a 2U NVIDIA HGX™ A100 4-GPU server which is ideal for AI, Machine Learning, Deep Learning and High-Performance Computing (HPC) workloads. The Supermicro 2124GQ-NART is a GPU powerhouse which features four NVIDIA Ampere A100 Tensor Core GPUs, two AMD EPYC™ 7002 Rome CPUs, up to 8TB of memory and 800 Gb/s of network connectivity as standard in a small 2U chassis.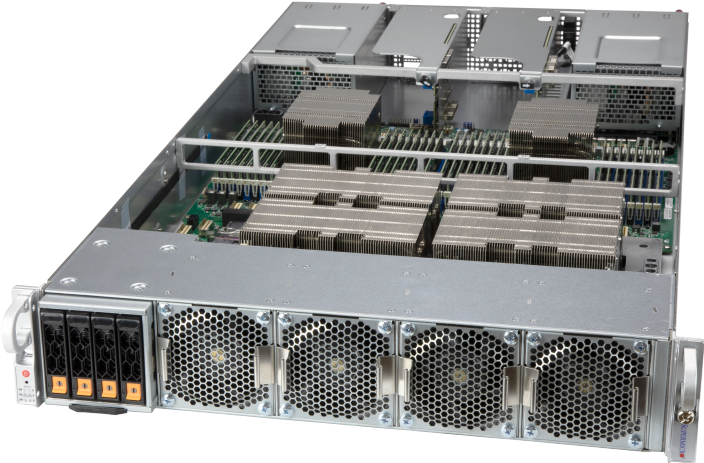 Supports 4 x A100 40GB SXM4 GPUs
Direct Connect PCI-E Gen4 Platform with NVIDIA® NVLink™
4 Hot Swap 2.5" drive bays
32 DIMM slots
An exciting entry into the GPU accelerated space, this system is interconnected via 3rd generation NVIDIA NVLink®, and providing 50 GB/s of inter GPU bandwidth and an aggregate inter GPU bandwidth of 600 GB/s, as well as a 160GB of total HBM2 graphics memory. With this system supporting PCI-E Gen 4 for fast CPU-GPU connection and high-speed networking expansion cards, the Supermico 2124GQ-NART is truly an impressive option for any business looking for a GPU accelerated solution.
The highly anticpated system has officially arrived at Boston Labs and our team have been working hard to prepare it for demonstration and testing use by key partners and customers. Boston are pleased to offer testing on the AS-2124GQ-NART at Boston Labs as a Supermicro Test-Drive Partner.
Read our press release here.