Posted on 26 March, 2020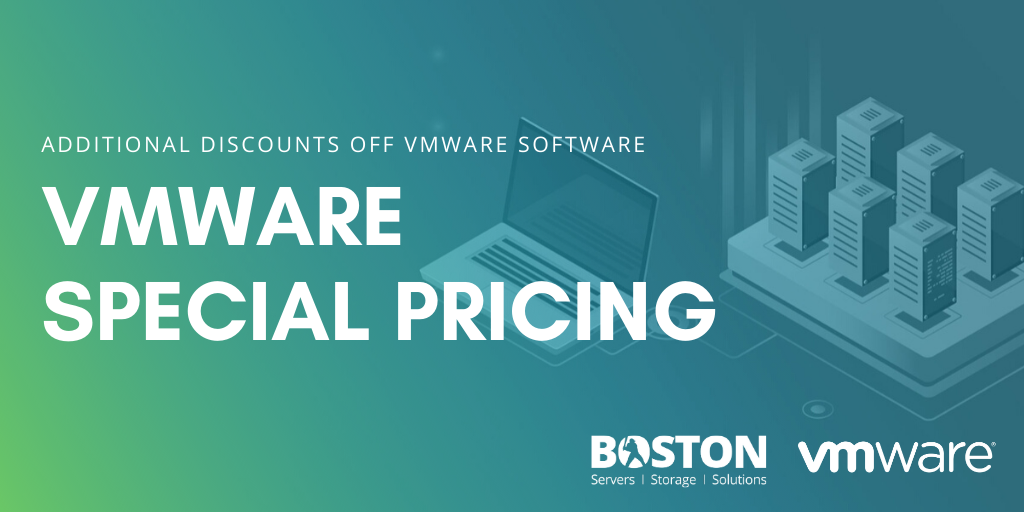 Organisations around the world are suddenly dealing with a huge increase in the amount of remote workers they need to support. At Boston, a number of our vendors have created guides for how their software and solutions can help in situations like these - but these can take time to roll out.
VMware Horizon software simplifies the management and delivery of virtual desktops and apps on-premises, in the cloud, or in a hybrid or multi-cloud configuration through a single platform to end-users.
By leveraging complete workspace environment management and optimised for the software-defined data center, Horizon 7 helps IT control, manage, and protect all of the Windows resources end users want, at the speed they expect, with the efficiency business demands.
And the best bit? Boston is an accredited VMWare partner, so we can get your remote worker supported infrastructure, up and running quickly and easily.
VMware is helping organisations support their immediate Business Continuity needs during the COVID-19 pandemic. With Workspace ONE, Horizon Cloud and Horizon 7, customers can quickly deliver a secure digital workspace experience to employees working remotely. To help customers get started, VMware is offering a special pricing promotion through the end of July 2020.
This offer is available starting March 23, 2020 and through July 31, 2020. Terms and conditions are outlined below.
Get in touch with our sales team to avail of these discounts today!
Terms and Conditions
Promotion applies to all Workspace ONE, Horizon Cloud, and Horizon 7 editions
Perpetual License and/or Subscription is eligible
How to activate your discount during the promotion timeframe:

Register your opportunity in the AD+ system
Once AD+ approval is received, next contact your VMware Representative to approve discount to your Distributor.
Ask Distributor for your discounted quote/pricing.

Deal qualifications:

Max of $300K MSRP prior to discounts
Minimum value for Workspace ONE of $10K MSRP prior to discounts
Minimum value for Horizon Cloud or Horizon of $20K MSRP prior to discounts
Promotion exclusions: *Workspace ONE Express SKUs, ELA contracts, SNS, Professional Services, Managed Hosted licenses, multi-year term SKUs (only 1 yr term allowed), VCPP rental and MSP licensing, and Workspace ONE Perpetual SKUs can be sold to ONLY existing perpetual customers.