Posted on 20 February, 2020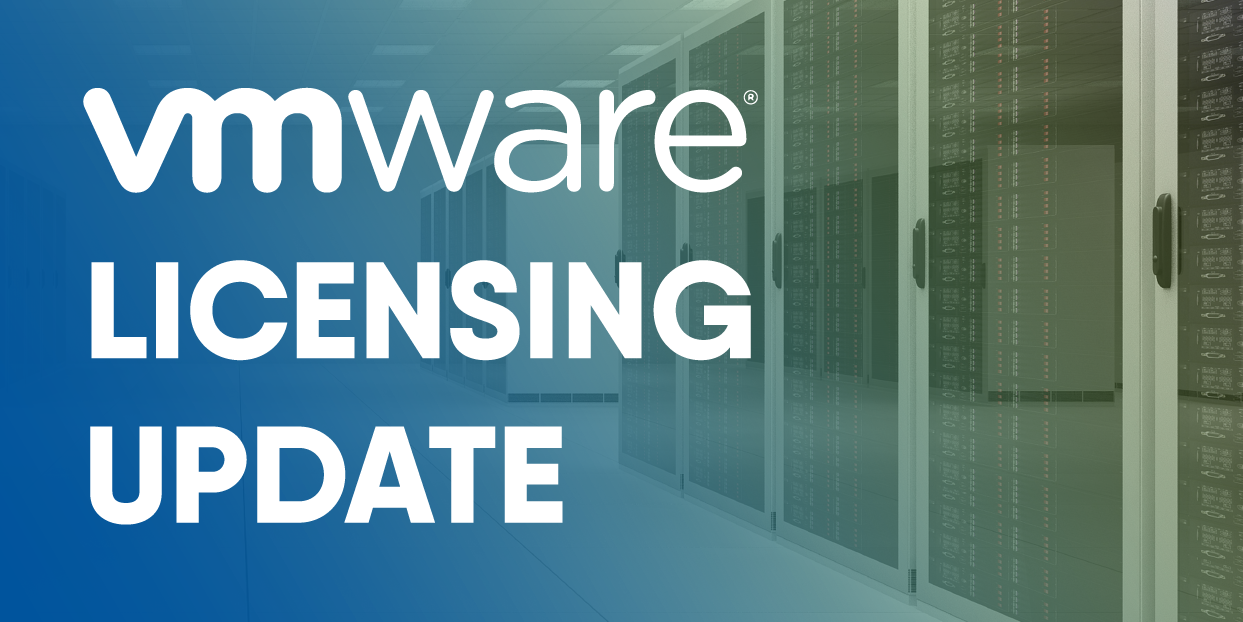 VMware software breaks the bonds that tie IT systems and end-user environments to physical hardware, providing both IT and the business greater efficiency, agility and control. It enables remote workforces with a digital workspace experience that delivers access to any app on any device without compromising security.
VMware will soon be charging double licensing fees for CPUs with more than 32 cores.
Effective from April 2nd 2020, VMware is changing its per-CPU pricing model in which they will now require one license for up to 32 physical cores. If a CPU has more than 32 cores, additional CPU licenses will need to be purchased. For example, if a customer has a 64-core processor, 2 VMware CPU licenses will need to be purchased.
This change will impact data centre processors with high core counts such as 2nd Generation AMD EPYC™ and the next generation of CPUs from Intel®.
Boston are accredited with the VMware Server Virtualisation Solution Competency, this means that we have experts on hand to advise you about how the scheduled changes will affect you, and how best to prepare for them. FIll in the form below and a member of our team will get back to you.
Avoid leaving it late and renew today!
Find out more about our range of virtualisation solutions including VMWare, Supermicro VSAN and vScaler by clicking here.