Posted on 30 April, 2018
Virtual, Augmented and Mixed Reality has seen exponential growth in recent years with companies uncovering various advantages for industry applications. AR/VR product spend is forecasted to surpass $215 billion by 20211 with tech giants such as Apple, Google and Facebook leading the adoption by incorporating tools on their respective platforms for developers and viewers alike to explore this visual content.
Boston recently organised a multi-user VR product showcase at the prestigious Sopwell House in St.Albans, Herfordshire, that demonstrated the diversity of our 'Roamer MU-VR' appliance. This innovative solution attracted attendees in the educational, research, games and development sector's who explored the variety real-world applications for this solution.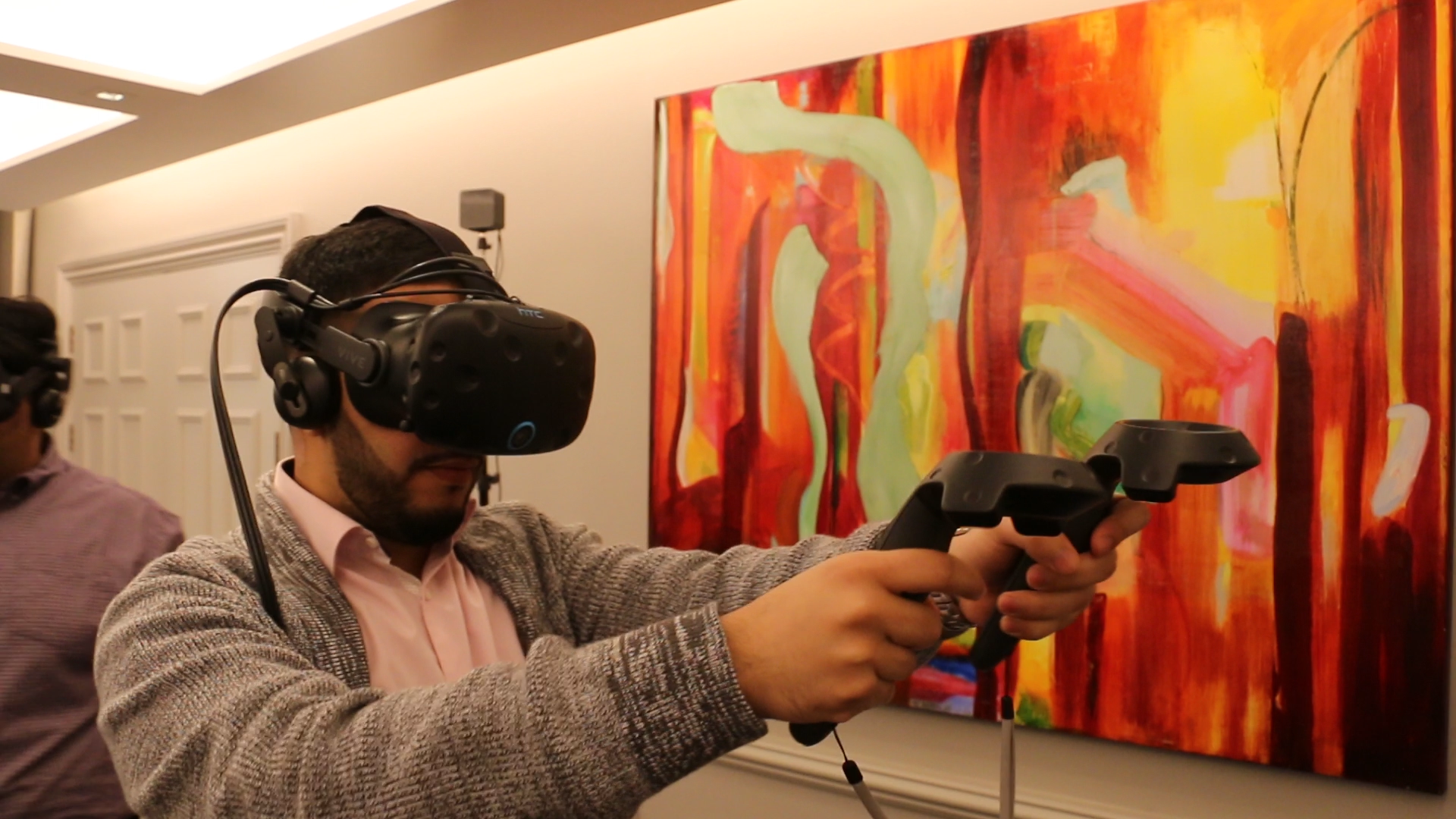 "Ultimately, we're building a partner eco-system for the Roamer MU-VR. We want to show-off its ability as a portable, versatile solution for training, simulation or just immersed gaming" – Mustafa, MU-VR Business Development Executive
The multiplayer first-person shooter game, Arizona Sunshine, featured in our demo; however, interested users can download and play games from Steam or talk to our team about installing your own enterprise software!
"I thoroughly enjoyed it and see its huge potential in the location-based entertainment market." - Lee, Immersenation
Featuring 4 NVIDIA Quadro P6000 GPU's, this turnkey solution gives lossless image playback for every vertical. It mobilises up to 4 users in less than 30 minutes with an aim to increase this to 6 or even 8 users!
The Roamer MUVR Solution is currently available for a demo with 3 HTC Vive headsets and one HTC VIVE Pro headset. Once the HTC VIVE wireless headset becomes commercially available, as debuted at MWC18, the application opportunities for the Roamer MU-VR become even greater.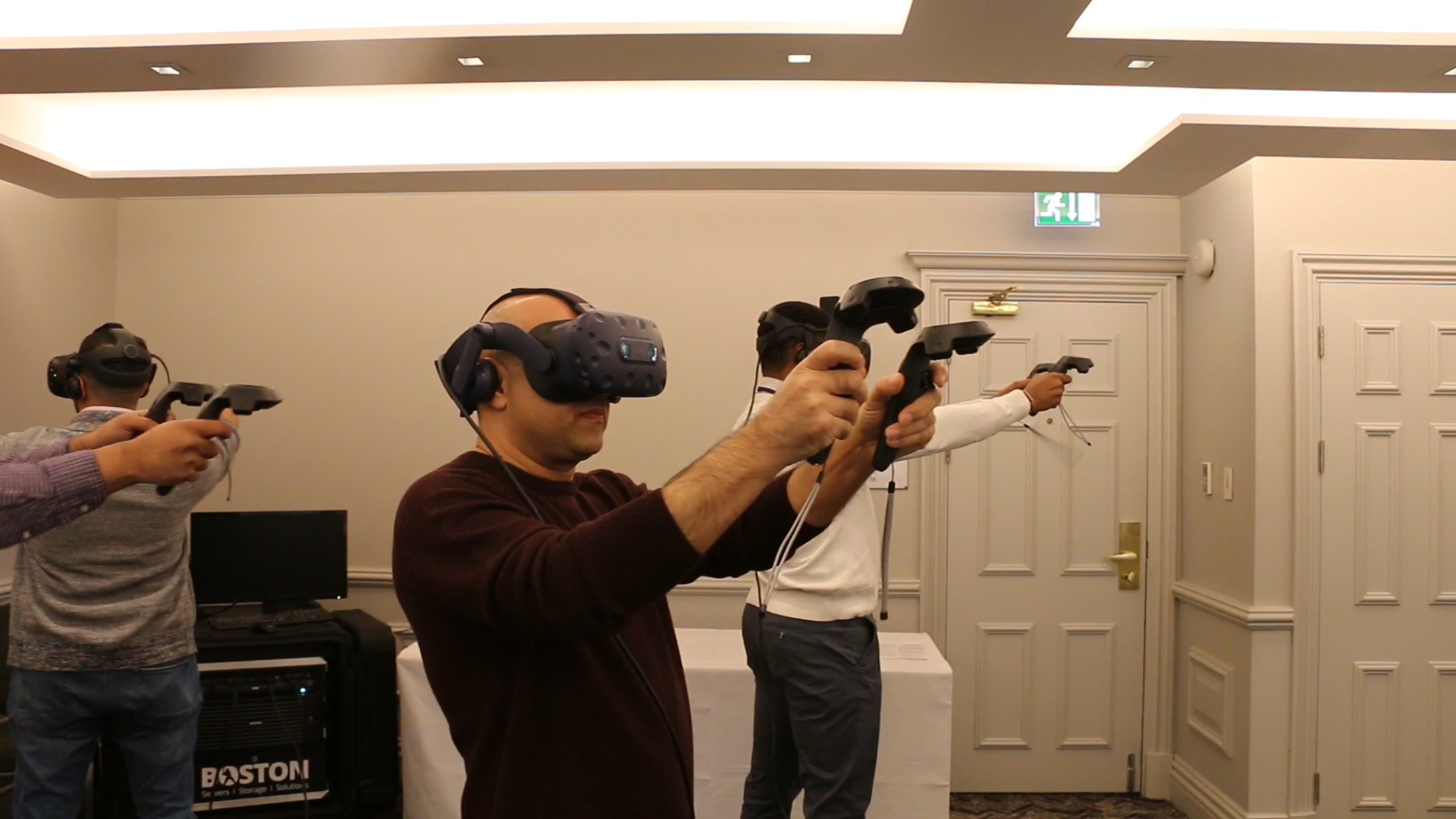 Sources: 1 - http://uk.businessinsider.com/ar-vr-2017-8